Presentations and Workshops
Curriculum Training and Development
We would be happy to train your staff in aspects of our Parenting Group Program curriculum. Our curriculum can stand alone and/or readily augment your existing curriculum. Ours is a strength-based, skills-based curriculum with two primary components: Self-Control/Self-Discipline Training and Communication Training. We would be happy to send you an outline of our curriculum upon request.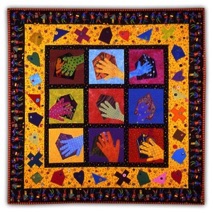 Reverse Integration:
How We Got Here and a Path Towards Healing
Meaningfully Connecting Across Diverse Cultures for
- Educators
- Social and Healthcare Service Providers
- Business Staff Development
- Client / Customer Outreach
The M.O. Scale and The Evolution of Attitude:
Part 1: The Theoretical Basis for Decoding,
Predicting, and Changing Behavior
Part 2: Using the M.O. Scale to More Effectively
Communicate and Motivate
Fatigue and the Social Service Practitioner: Preventing and Recovering From Burn-Out
Engaging Fathers: Increasing the Likelihood Men Will Take Advantage of
Social Services.
Thanks so much for coming down and presenting for the group! I just wanted to let you know I was flagged down by one of our nurses who attended your presentation the other day with her entire family and she raved about how wonderful and valuable she thought your presentation was to her and her family!
Bruce Rodgers, Director
Workforce Management &
Leadership Development,
Salem Hospital
Successfully Engaging the Difficult to Engage: A Hands-on, Experiential Five Module
Workshop on Effective Engagement
Module 1: Learning Styles and Engagement
Module 2: The M.O. Scale and It's Application Towards Engagement
Module 3: Effective Communication Strategies
Module 4: The Impacts of Culture on Engagement
Module 5: Group Specific Strategies For Engagement
(Of course all presentations and workshops can be adapted to meet the the needs of your oganization)