Dr. Jay Klusky, cognitive psychologist, educator, and author received his Ph.D. in Cognitive Psychology from UCLA in 1990. Since that time, he has been focused on helping underserved youth develop their capacity to excel and assisting parents in underserved communities prepare their children to meet the challenges that lay ahead. To these ends Dr. Jay has teamed with local grassroots organizations to develop and implement family literacy programs, alternative high schools for adjudicated African American youth, leadership programs for teens of color, parent programming, and much more.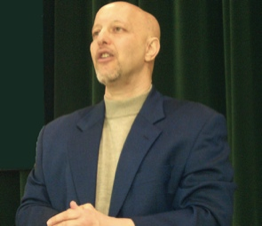 In 2012, Dr. Jay co-founded Guiding Light Family Services, an organization contracting with Oregon's Department of Human Services to help families that have been torn assunder, reunify and help families at risk of separation remain intact. Wherever he works, Dr. Jay engages from a strength-based, cognitive-behavioral model which he marries to an array of tools (traditional and non-traditional) for education and skills development.
As a white man successfully working in communities of color for more than 29 years, Dr. Jay brings a unique blend of academic/theoretical rigor and practical on-the-ground experience; a blend that has allowed him to make that often elusive connection between theory and practice. Underpinning all his work has been his dedication to helping those with whom he works advance their own interests on their own terms. It is this dedication that has fueled his commitment to understand, build relationships with, adapt his work to, and become part of, the communities he serves.
Today, Dr. Jay is sharing his experience and inspiring those who serve families and youth. Social service workers, teachers, outreach specialists, business and industry, any who work in underserved communities can become more understanding and effective in their efforts to contribute to their community's, and our society's, health and well-being.